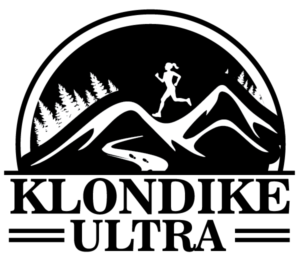 Friday June 10th 2022
3:00pm- 10pm – bib, timing chip and swag bag pickup will be located at the Start/Finish line Tent at Wierenga Flats. 
Saturday June 11th 2022
4:45am Klondike Ultra 100km pre-race meeting
5:00am – 100km race start for Solo's

1pm cut off , first lap of 50km
17hr time limit 10pm race ends
4:45 The Dead Horse Relay 108km pre-race meeting
5:00am – The Dead Horse relay 108km race starts.

17hr time limit 10pm race ends
7:45 The Little Klondike 50km pre-race meeting
8:00am – The Little Klondike 50km race starts
8:45 The Dead Horse 27km pre-race meeting

9:00am – The Dead Horse 27km race starts
13hr time limit
9:45 The Klondike Rush 10km pre-race meeting

10:00am-  The Klondike Rush 10km race starts
8:45am The Klondike Kids 6km pre-race meeting
9:00am The Klondike kids 6km race starts
9:00am Guilt Free Eats Food Truck will open for brunch and at 12:30pm they'll be packing up and heading for home.
Each participant will have a tear off meal ticket at the bottom of their bib to receive one free food item and hot or cold drink. Guilt Free Eats food truck provides healthy and hearty Plant-based, gluten free and celiac friendly food.
There will be 4 items to choose from:
Scrambled Tofu wrap
Tex Mex Burrito
Buffalo Cauliflower wrap
Sweet potato/roasted chickpea Buddha Bowl
Drink choices:
Coffee
Tea
Hot Chocolate
Organic juice
We chose this grab and go method onsite to comply with any Covid 19 restrictions that may still be in place.
Guilt Free Eats food truck will also be onsite during the Saturday events from 11am-7pm. Due to the remote area, cash is best. 
11:00am  Awards will be presented
12:30pmFood truck closes
 1:00pm Time to pack up!